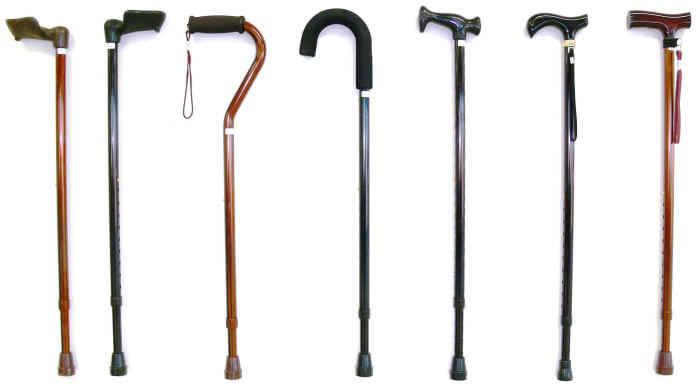 Some may think walking sticks are just walking sticks, is there really a need to choose a right one?
Are there that many types of walking sticks to choose from? Today there are many walking sticks that comes in different shapes and forms and we have to be particular about what we are looking for, not just to make sure we bought something that has value and durable, but also to ensure we have met the purpose of safety, convenience, and the maximum assistance our walking sticks can provide for us.
In this article, we will be looking at 3 main areas of a walking stick to consider before deciding on one.
---
1. The Base (or Tip) of the Walking Stick
The first part of the walking stick to consider is the base or tip of the walking stick. This is the most fundamental requirement of a walking stick. A good base helps you maintain good balance and reduces the pressure on your legs when walking or standing.
Single point support? Balanced, distributed support?
Walking sticks originally provide a single tip has its base, while that has provided many folks with assistance and support, today we have more options with better and newer designs through feedbacks and better understanding of what walking stick users need.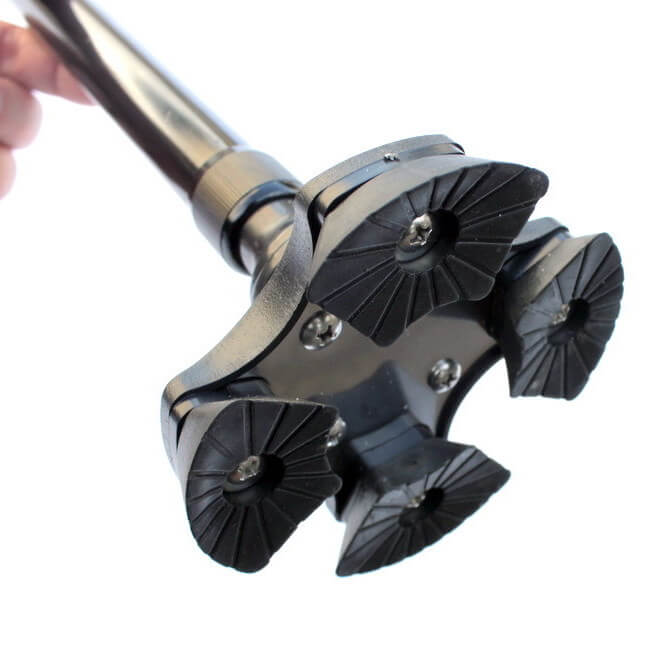 Quadruple tips today are designed for much better support as it distributes pressure and weight across 4 points, allowing you to pivot with greater stability. Better support will help users with severe joint pains or weak joints to find a much better support and balance.
A bonus feature of the quadruple tip is to have some flexibility to swivel and allowing the walking stick to fit the angle that you are standing or walking.
---
2. The Height of the Walking Stick
The next thing to consider when choosing a walking stick is its height.
Too High? Too Low?
If you are using a walking stick that is too short, you may end up slouching or losing balance easily as it affects your entire body posture to stand or walk. If the walking stick is too high, you may start to feel sore on your ankles and shoulder as it also affects your posture to stand and walk upright.
Finding the right height is no rocket science, all you need to do is to make sure that the lowest point of the top of handle is aligned with your wrist.
An easier and flexible way is to find a walking stick that offers adjustable height feature that is around your comfortable height. This allows you to switch its height whenever it starts to feel uncomfortable.
---
3. The Handle of the Walking Stick
Finally, to complete the basics of a comfortable walking stick – let's have a look at the handle.
Having sufficient grip.
When the handle is too small, you end up focusing on grabbing the handle correctly than to focus on the walking or navigating. This might cause you to lose grip of the walking stick and dropping it instead.
If you have arthritis or joint pains, it is recommended that you choose bigger handles that provides more comfort for your hand.
Additional support handle
Walking sticks with additional handles for standing up or setting off from a seated position adds further assistance to you by lessening the pressure on your legs and ankles.
---
To conclude this article, choosing the right base, height, and handle makes a huge difference and greatly improve your mobility. Let's choose to avoid unnecessary stress on joints and help prevent deformities!